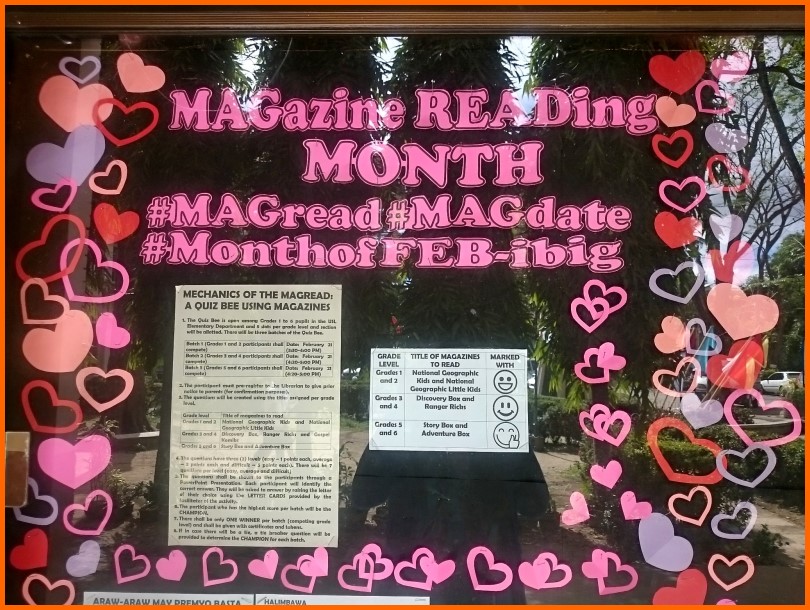 As part of the Elementary Library's promotional and marketing strategy and also to improve the usage of magazine subscriptions for pupils,
Mrs. Arlyn S. Cristobal
, the Elementary Library Head has conducted
MagREAD: a Quiz Bee featuring chosen titles of magazines subscribed by the Elementary Library
among Grades 1 to 6 pupils. There are 6 titles with 10 issues each featured such as:
National Geographic Kids and National Geographic Little Kids
(for Grades 1 and 2 category),
Ranger Ricks and Discovery Box
(for Grades 3 and 4 category), and
Story Box and Adventure Box
(for Grades 5 and 6 category). The activity was participated in by thirteen (13) Grades 1 and 2; eight (8) Grades 3 and 4; and eleven (11) Grades 5 and 6.
Corinth Margaux S. Ebil (Grade 1 Daisy), Socrates Cruz (Grade 3 Zinnia) and Beatrice Malana (Grade 5 Cattleya)
emerged as champions respectively.