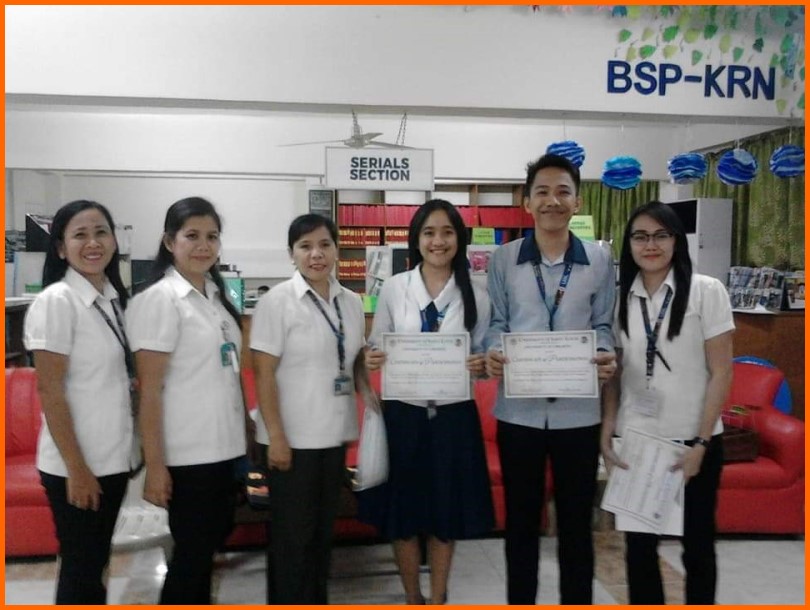 The Reference Librarian, Mrs. Danoleene Marie P. Tugade spearheaded an activity entitled "Library Henyo" last May 8, 2018 as part of library's marketing activity to improve utilization of the Reference Collection. The activity's objectives were to: 1) identify the different information sources; 2) know the uses of each information source; and 3) increase usage statistics of reference materials. This has been graced by 10 participants across all departments (SHS, SEASH and SEAIDITE).
The winners are as follows:
1st place: SEASH- Edmar Quilang and Irene Bautista
2nd place: SEAIDITE- Felicidad Andal and Flory Mae Mina.
Certificates of Recognition and tokens were awarded to the winners and Certificates of Participation were given to all the participants.