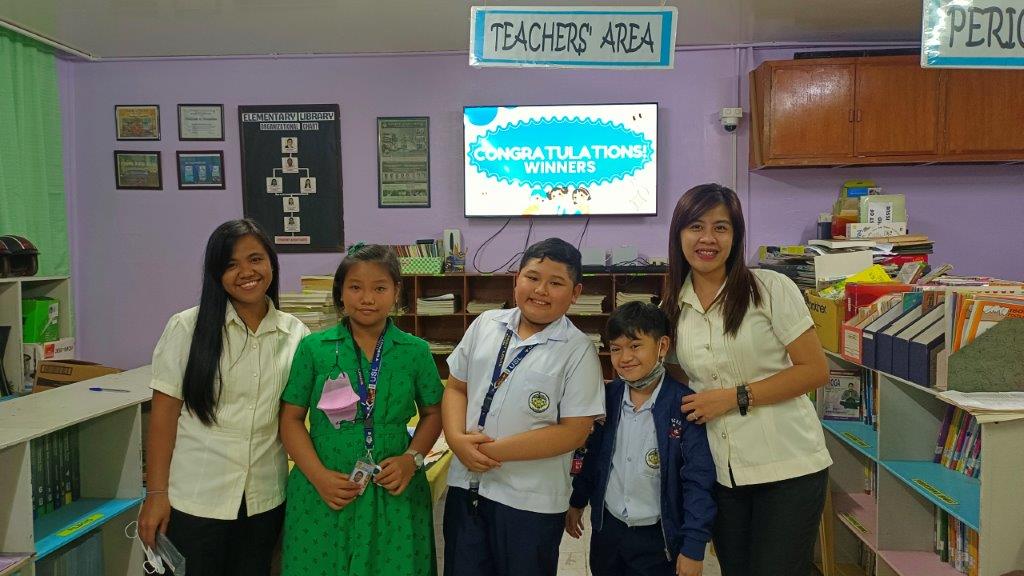 The USL Elementary Library conducted an activity entitled, Tagisan ng mga Top Readers last January 26 & February 2, 2023 at the Elementary Library.
The objectives of the activity were to market and promote the storybooks collection of the Elementary Library, to assess the reading comprehension of all top readers from September to December 2022 based on featured books and to develop the love of reading and libraries at a young age.
The activity was facilitated by Ms. Angelica Cauilan, Assistant to the Elementary Library Head and assisted by Ms. Aura Uy, Elementary Library Head.
Ten (10) pupils from Grades 1 – 3 for Junior Category and eleven (11) pupils from Grades 4 – 6 for Senior Category participated in the said activity.
The following participants emerged as winners:
JUNIOR CATEGORY
1st Rank -CALIX JOELLE BINARAO DULIN (Grade 3-Zinnia)
2nd Rank -RAPHAEL JAIDEN CIPRIANO MENDEZ (Grade 3-Zinnia)
3rd Rank -JIA FRANCESCA FURIGAY BAGGAS (Grade 3-Zinnia)
SENIOR CATEGORY 1st Rank -JOAQUIN MIGUEL QUILANG ALLAPITAN (Grade 4-Magnolia)
2nd Rank -TESSA CARMELA BAUTISTA MENDOZA (Grade 4-Magnolia)
3rd Rank -SAMUEL III FERMIN CARONAN Grade (5-Marigold)
This activity will be expected to have a Part 2 on May 2023 for the next batch of Top Readers.
The activity was evaluated by the participants generally as STRONGLY AGREE which means, it's an effective learning activity. Certificates of Recognition, prizes and books were awarded to the Top 3 winners per category. Books and certificates of participation were also given to all participants as a gesture of appreciation.