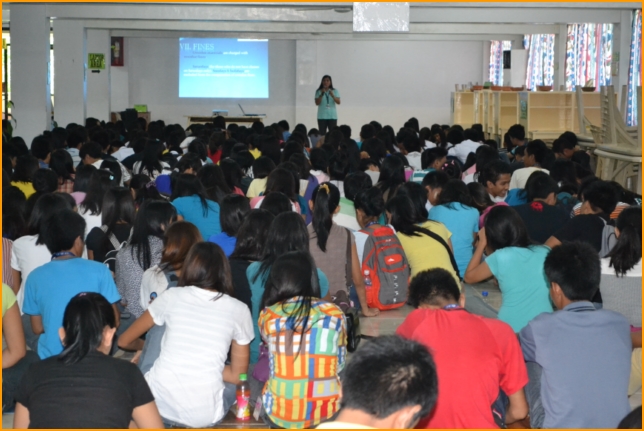 To give
new students
a taste of college campus life and let them feel that they belong to the library family as well,
USL libraries
conducted an
Orientation Program
for
freshmen and transferees
last
June 14, 17, 18, 19, 2013
at the
Theofiel Verbist Building, college librar
y.
The significant undertaking was initiated by the
library staff
for the students to be informed of the
guidelines and policies
in using various library resources such as
print and non-print materials, e-books, e-journals and other online services, and proper use of the state-of-the-art facilities
. Along with this, these new students were given warm welcome and they experienced virtual and actual tour in the different sections of the college library. On the other hand, they had acquainted with the library staff through a presentation. This is to let them identify library staff to assist them in their information needs. Before the students exit from the library, they were given flyers on Library Guidelines to guide them with the library guidelines and policies.