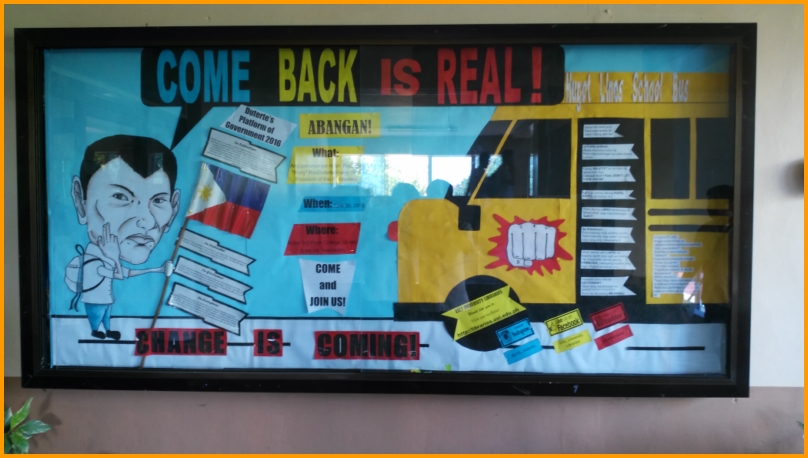 A simple film viewing activity was set up at the 3rd floor of the college library on June 30, 2016 @ 12:00 noon spearheaded by Mr. Aldwin R. Baligod, Multimedia In-charge for students, faculty and personnel who wanted to witness the oath-taking ceremony and inauguration of President-elect Rodrigo R. Duterte that was streamed live via YouTube.
The activity was granted by the following objectives: 1) to know the platforms of the new government; to create awareness among students on their important role as young citizens of the country and; to identify the government's role in education.
Students from different departments joined the event. The activity culminated after the inaugural speech of President Rodrigo R. Duterte.