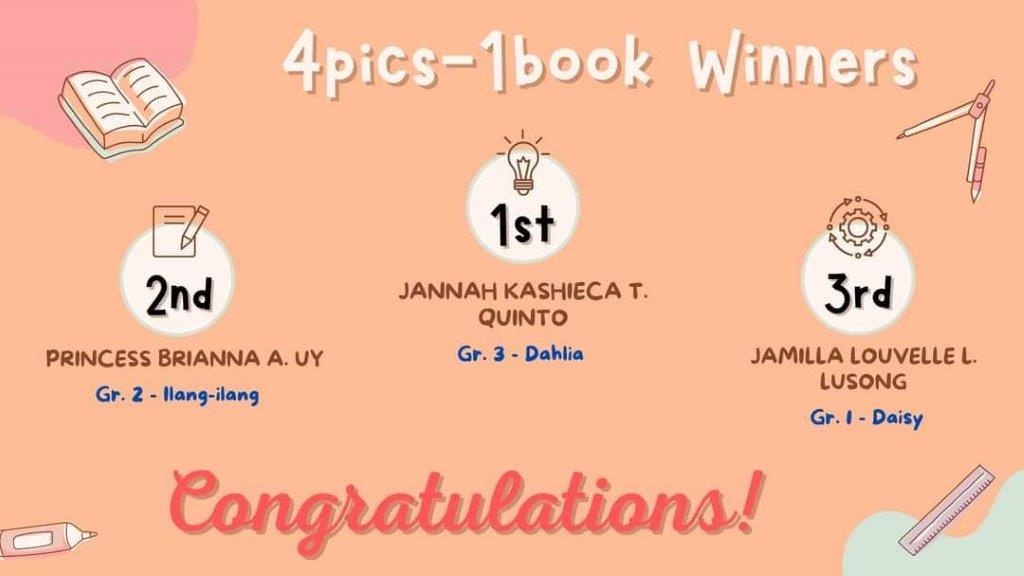 The USL ELementary Library conducted 4-pics 1-word on May 6,2022 virtually via NEO LMS. The objectives of the activity were:
1) test the familiarity of pupils on Storybooks available at the library and;
2) promote the Storybooks collection to the lower grades.
The activity was facilitated by Ms. Jessa A. Lannao, Readers' and Services Librarian. The following emerged as champions:
Junior Category
| | | |
| --- | --- | --- |
| Name of Winner | Grade & Section | Rank |
| Jannah Kashieca T. Quinto | 3-Dahlia | 1st |
| Princess Brianna A. Uy | 2 ilang-ilang | 2nd |
The activity was evaluated by the participants generally as STRONGLY AGREE which means, it's an effective learning activity.
Certificates of Recognition were awarded to the Top 3 winners per category. Certificates of participation were also given to all participants as a gesture of appreciation.