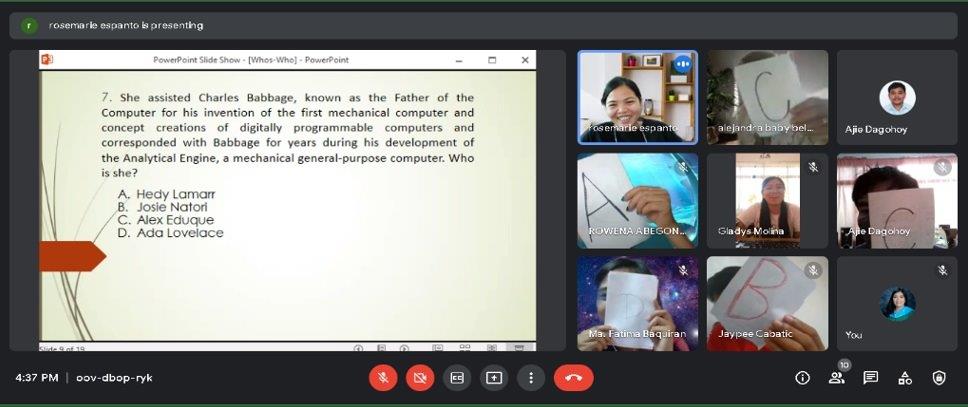 The Junior High School Library, in collaboration with the Computer Area, hosted another activity on March 24-25, 2022, titled "Who's Who: A History of Women Online Quiz Bee."
The activity provided an opportunity for students and teachers to celebrate and recognize the accomplishments of women they admire, to express love and gratitude to them for their contributions to our lives and community, to promote the library's services, and to appreciate women's past and present struggles.
The facilitators have centered the questions on the accomplishments and quotes of women throughout history, particularly those in the computer industry. The activity seems to be a lot of fun for the participants.
The winners received e-load prizes. As a result, the activity was generally rated STRONGLY AGREE, indicating that it was effective.
The following were the winners:
Student edition
1st Placer- Niña Xyrine Batara-Grade 10-Mabini
2nd Placer- Stanley Jesus C. Cristobal-Grade 9-Generosity
3rd Placer- Peter Josh Ivan C. Tamayao-Grade 10- Aquino
Teacher edition
1st Placer- Fatima Baquiran-TLE Teacher
2nd Placer- Alejandra Belen-Mathematics Teacher
3rd Placer-Jaypee Cabatic-MAPEH Teacher