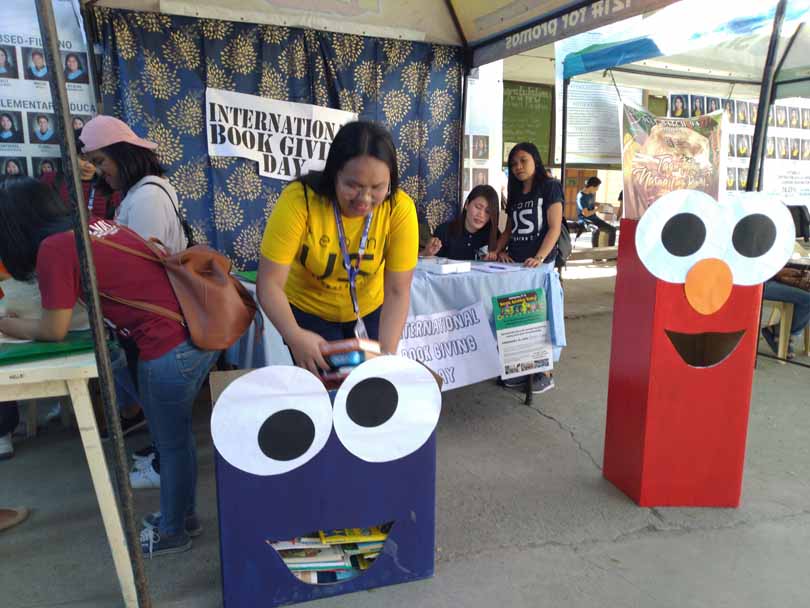 The University Libraries continues its cause of bringing together books meant to promote literacy through its Book Giving Day program.
Coinciding with the celebration of the 54th Foundation Day of the University of Saint Louis (USL), the International Book Giving Day was observed in USL last February 21, where book lovers or givers gave away reading materials.
Fiction books and other materials donated are appropriate for children and teenagers.
The Book Giving Day was piloted in USL in February 2017 where 148 titles and 165 volumes of books were received prior and during the launching of the celebration.
For the 2018 and 2019 Book Giving events, a total of 99 titles (239 volumes) and 89 titles (95 volumes) of reading materials were gathered.
Donors include students, faculty, and book distributors.
All the donations were added to the collection of books used in the Book Mobile Project of the University Libraries.
The Book Mobile Project is a service which provides literacy activities through a mini-library that stays for a number of weeks or months in different Day Care centers of USL's partner barangays. The USL library staff conducts literacy activities with the pupils.
The Book Giving activity, a "100% volunteer initiative," is held to allow the Book Mobile Project to continue its service, increase its existing collection, and expand its deployment to benefit more Day Care pupils.
The Book Mobile Project is conducted to (1) extend the USL library services to partner communities by providing them access to books, (2) foster a culture of reading among children in partner communities, and (3) introduce the role of libraries in the society.
Donated books suited for teenagers are segregated and reserved for book donations and/ or setting up of community or barangay reading centers, as recommended by the University president, Rev. Fr. Renillo H. Sta. Ana, CICM. Mechanics of these future programs of the libraries are yet for study.
Book donations, pre-loved or new, may be given all year-round through the Collection Development Librarian, Ms. Charmaine Masuli. She may be reached at This e-mail address is being protected from spambots. You need JavaScript enabled to view it or 078-844-1822 loc 300. ### with Macekrell T. De la Cruz