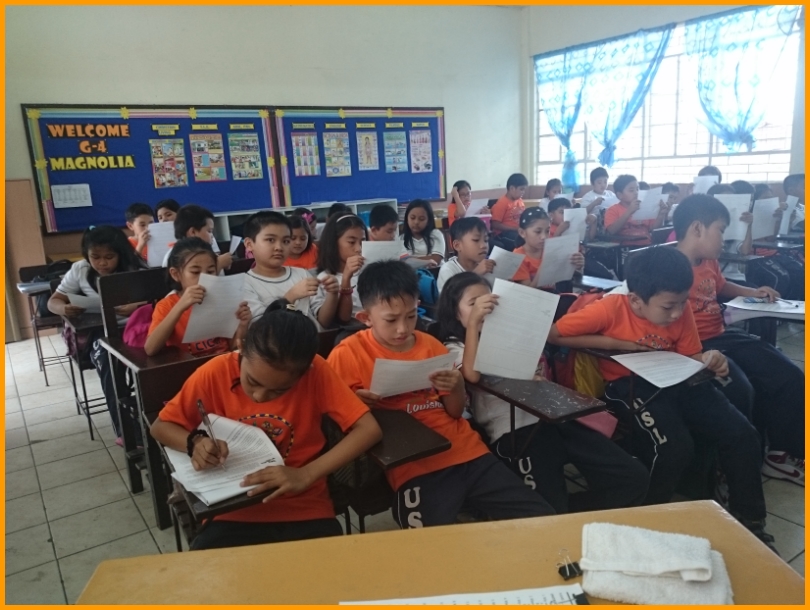 As part of the Elementary Library's promotional and marketing strategy and also in support to the
National Children's Book Day
, the Elementary Library spearheaded by the Elementary Library Head conducted
"on-the-spot speed reading with comprehension"
last
July 8 and 15
among the Grades 4 to 6 pupils. The objective of the activity is to foster reading culture and love for libraries among pupils.
Oral storytelling and shadow puppet
was also conducted last
July 29, 2016
among Preschool and Kindergarten pupils featuring the stories
"The Little Mermaid"
,
"Gingerbread Man"
,
"Bruhahaha, Bruhihihi"
and
"Bakit matagal ang sundo ko"
Featured stories were told by BLIS students
Ms. Llewe Dwight Gayo
(3rd year student),
Angelica Joy Cauilan and Janelle Buco
who are both On-the-Job trainees assigned at the Elementary Library. The storytelling was well appreciated by the pupils.