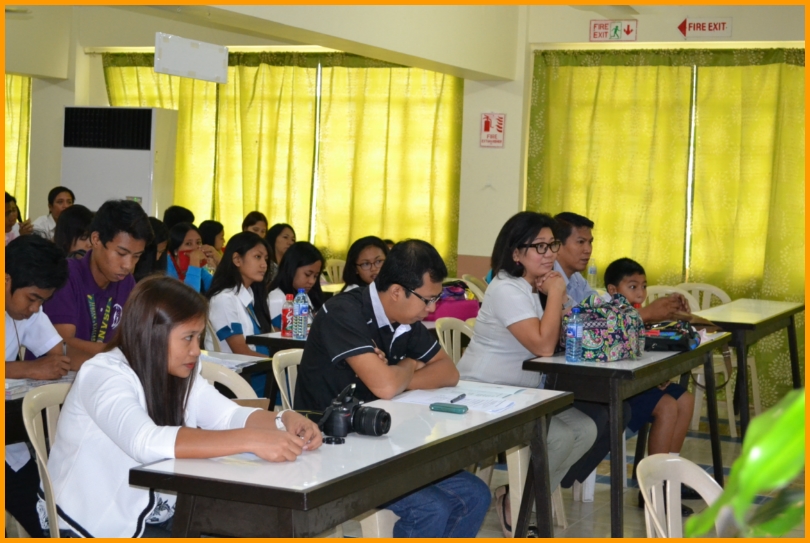 In cooperation with the annual celebration of the National Book Week in the Philippines, USL Libraries in partnership with the Department of Education, Region 02 and Cagayan Valley Region Librarians Council conducted Regional Literary Joust in September 23, 2015 held at USL Libraries. The celebration was graced by students and coaches of the nine (9) different Divisions of Cagayan in three levels (elementary, high school and college).
The contested activities were in line with the celebration of the National Library and Information Services (LIS) Month with the theme "The Filipino Reader in the Era of ASEAN Integration". Among the conducted activities were Story retelling for Grades 4-6, Essay Writing and Name that Fiction for Grades for Grades 7-8, while the on-the-spot Poster Making was opened to all college year levels.
The USL Vice President for Academics, Dr. Emmanuel James P. Pattaguan gave his welcome remarks while Rev. Fr. Rex Salvilla formally opened the program. Dr. Norma Viernes who represented the DepEd R02 office was the keynote speaker.
After the mechanics and criteria of the contested events were given and explained by Mr. Michael Pinto, CaVRLC Officer, the contest proper was conducted. The story retelling contest was done at the USL Elementary Library, the Essay Writing and Name that Fiction contests were conducted in the USL High School Library while the poster making contest was done at the 3rd floor of the USL college library.
Awarding ceremony was conducted right after the contest proper. Winners for the Essay writing and poster making contests were automatically the official entries in the national level.
The event was indeed very fruitful and meaning through the helping hands of USL Library staff, DepEd officials and CaVRLC officers.