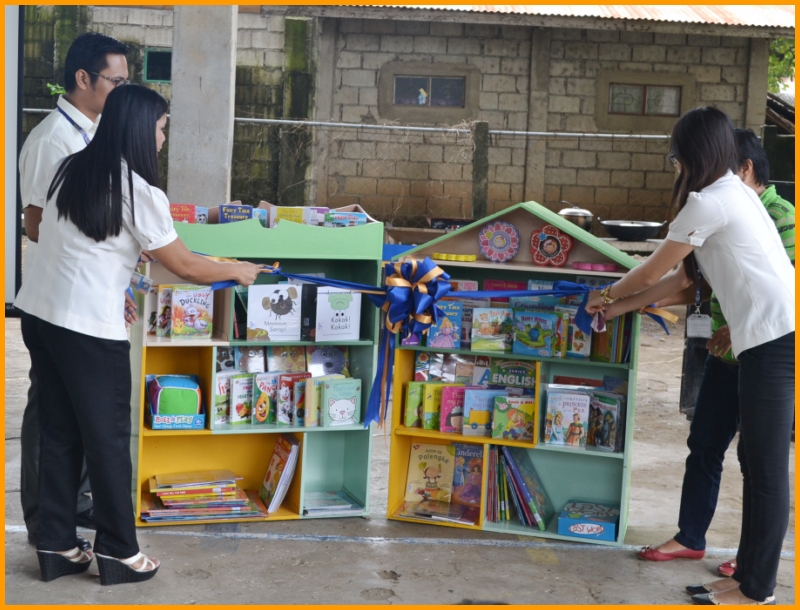 November 3, 2015 marked the 3rd Book Mobile project deployment at Magalalag, Enrile, Cagayan. Dr. Juliet D. Villanueva, the OIC Director of Libraries emphasized in her Statement of Purpose the advantages of reading which has the power to boost a child's learning potential in preparation for the foundation of academic excellence.
This activity was graced by the Barangay Captain ALBINO C. CARAG, who inspired the preschoolers in his welcome address, the Barangay Kagawad PURIFICACION T. CALIMAG who participated in the untying of ribbon, Barangay Kagawad LIBRADA L. MABAZZA who accepted and responded to the launching activity and MR. BEN B. ALLAM, another Barangay Kagawad who delivered his inspirational message.
Learning activities such as Story Telling Fiesta, Nursery Rhymes and Coloring Sessions were conducted during the launching activity. These activities were participated in by the preschoolers through the assistance of library staff and BLIS students as facilitators, storytellers and Nursery rhymes' teachers.
The program was concluded by a short message given by the USL Community and Extension Services Coordinator, Mr. Herbert Corpuz.
The said activity was well appreciated by the book mobile recipients and it was indeed a success.