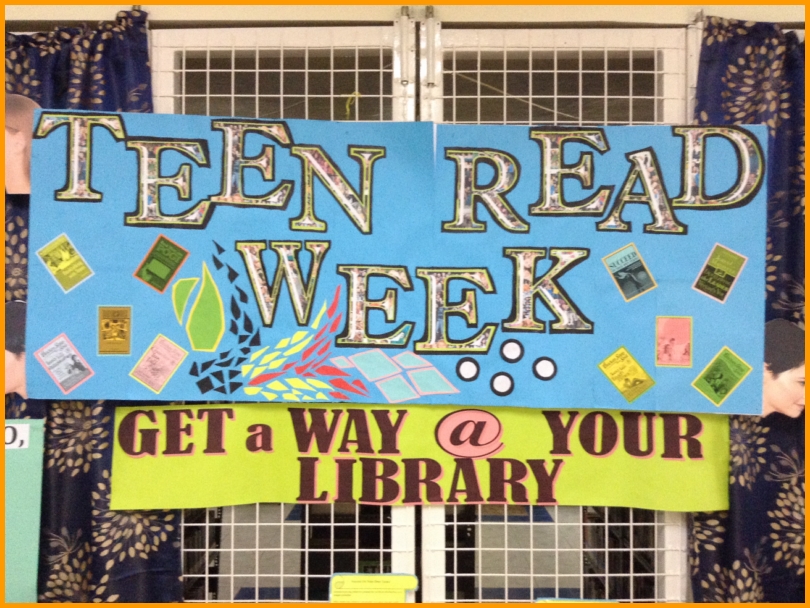 In commemoration of the Teen Read Week, the University Libraries once again caught the attention of its users as the staff conducted a book exhibit last October 7, 2015 at 3:00 pm. The weeklong celebration of the Teen Read Week with the theme "Get a Way @ your Library", was held in both floors of the College library (2nd and 3rd floor). One of the highlights of the weeklong celebration is the exhibit which highlighted inspirational books to showcase the library resources and collections. Its objectives are: to promote books and book reading habit among individuals, provide books that are simple, readily accessible and most inexpensive means by which knowledge and information can be disseminated; and to inspire and motivate students in becoming a better person spiritually, emotionally and socially.
Different students from each department blissfully joined in the "e-Picture mo, i-Post ko!" wherein, participants took a picture together with the book they have chosen to read and submitted their insights and reflections to the librarian in-charge and had it posted in the designated area at the College library. Doing this kind of activity will help us enhance our marketing and promotion program to increase utilization of library resources and services.
The said exhibit was spearheaded by Ms. Vanessa Joy D. Gevera, 2nd floor Circulation In-charge and Mr. Bryan David, 3rd floor Circulation in-charge.