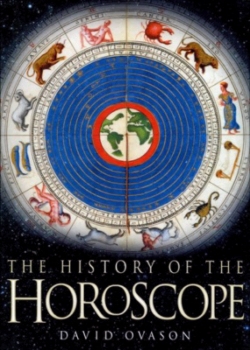 TITLE: The history of the horoscope / David Ovason.
AUTHOR: Ovason, David.
PUBLISHED: Stroud : Sutton, 2005.
DESCRIPTION: 298 p. : ill. ; 26 cm.
DESCRIPTION: The development of horoscopy from medieval to modern times is traced in this new book from David Ovason. In the sixteenth century, he examines the charting of Nostradamus and John Dee, as well as the horoscope of the colourful Simon Forman, who cast charts for all levels of Elizabethan society from members of the royal court to ladies of easy virtue. He also discusses the methods of continental scholar-astrologers Luca Gauricus, Francesco Giuntini and Jerome Cardan. During the seventeenth century, he explores the attempts to establish a horoscopy reflecting recent scientific discoveries - the heliocentric charting of Joshua Childrey, and the 'experiments' of Samuel Jeake, John Gadbury and John Goad,
Ovason looks at the various methods of charting the natus of great leaders, such as Napoleon, Abraham Lincoln, and at influential astrologers working in America at that time - Luke Broughton, William Henry Chaney and Evangeline Adams. The twentieth century saw a great diversity of charting methods ranging from the heliocentric horoscopy of Willi Sucher, through the charting of Reinhold Ebertin, Cyrille Wilezkowski and Dane Rudhyar, to the astonishing Astrocartography of Jim Lewis. Ovason concludes the book by pointing to the influence that computerisation has had on modern horoscopy.
Included throughout are the horoscopes of historical and modern figures, such as Cardinal Richelieu, Charles I, Louis XVI, Marie Antoinette, Abraham Lincoln and his assassin, John Wilkes Booth, as well as those of Winston Churchill, Adolf Hitler, Jacqueline Kennedy and John Lennon.
NOTES: Bibliography : pp. [255]-291.
NOTES: Includes index.SUBJECT: Horoscopes--History.